Happy Tuesday friends! I hope you all had a fabulous weekend. We spent our weekend inside which was so so nice. We got hit with snow on Saturday. "Only 1-2 inches" the weathermen said...yea no. The snow lasted from 11am Saturday through about 9am Sunday and was definitely plowable. Sunday was the big game and we lost. I enjoyed the fact that almost every single person on my Instagram feed posted something about Denver. Yesterday Brian and I went out with one of my cousins to dinner and to get froyo. So fun
And now it's back to reality and time for today's Inspire Me 2014 Challenge:
Today's topic is:
Tuesday January 21:
Do you have any awesome vacations planned for the year? If not, where would be your ideal spot?
This question is kind of a tease at this point because pretty much anywhere I'd pick is warm.
We don't have any big big vacations but my parents have been mentioning a few places they'd like to visit this year plus our normal mini vacations
1. Niagara Falls. My mom has been, years ago, but wants my Dad and I to get the experience. Side note: did anyone watch the show of the guy that walked over it? SO cool. One of my blogger besties gave me a tip...don't go in the winter! I love being on the water and near water so I'm really excited!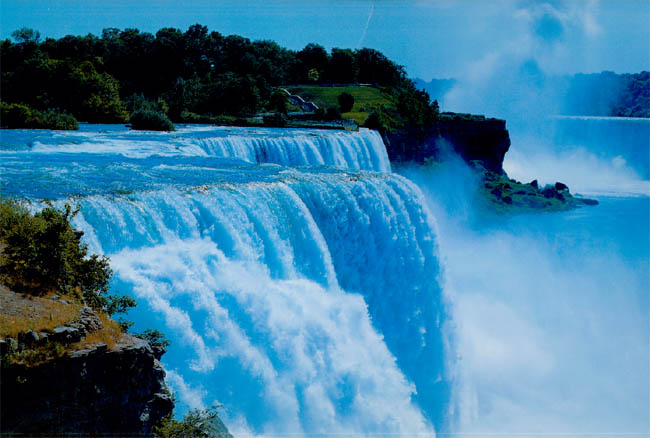 2. Martha's Vineyard - I'll never forget the episode on Gilmore Girls when they spent the weekend down there and how much I wished I could go because it was beautiful.
3. Brian and I will probably go down to Louisiana again

4. And of course we'll be going to Maine
5. If I had to chose an ideal spot or two, it would be California and Texas. We have family that lives in Cali and every time I see pictures on Facebook, I just love it and would love to experience the lifestyle. Plus, my mom and two of my aunts went to Cali for two weeks a few years ago. I was kind of jealous! Texas is interesting. When I was younger, my grandparents came up with a "promise" that we'd go to Texas to visit the animals. Don't ask me where that came from but it was like our "goal" for many years. Even at that young age I knew it wasn't going to happen but it was a special bonding thing. Plus, I hear from some of my favorit bloggers that Austin is all the rage!
Now it's your turn! Where are your 2014 destinations?
(we cant promise we wont jump into your suitcase either!)