Happy Friday Friends! I've been away for two days, which isnt a huge deal but was totally unexpected. I havent done much of a life lately post so lets use Five for Friday for that, shall we?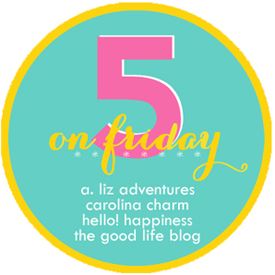 This was the highlight of the week. Tuesday morning I woke up nausea. Totally new for me since I never get sick. Figured I was hungry. Nope. Darn stomach bug. I went to school, went to the book store with my mom grandmother and Brian and then we went to dinner because my dad came home sick too and he didnt want us cooking in the house. Bad idea on all levels. This was about 5:30pm. Yes, I still have Winnie the Pool slippers. Reason is because I hate slippers in general and usually they are all too big for my feet. These fit perfect!
We made some yummy fall treats. Peaches and apples baked with cinnamon, butter and brown sugar! Way too good.
I had my first "hmmm" moment at school on Tuesday. I emailed my teacher asking for all the notes from the past two weeks that he had been writing on the board. Just so I had them plus we had a test yesterday. After class Tuesday he handed me this and said "here, go make it bigger". Um, yea no. Who can even read that? And the fact that you tried to read from one of these pages during class and blurted out "i cant even read my own writing" doesnt help your case.
Last night Brian and I went to hang out with my cousin. We sat eating some froyo while talking about my cousins new girlfriend. To be, almost, 16 and "in love". It was so cute :)
Got my book and I'm excited! I've mentioned my relatives have their own blog (see bottom left of the picture). This is their new book.
A few other things:

1) What's this about the IOS 7? I just jumped into the iphone world in July and while I know it's an update I dont know if I should bother with it. Whats special about it?
2) Castle comes back Monday night and I'm way too excited
3) I saw my second Christmas commercial this week. Bring it on :)
4) I mentioned it last week but if you want to do a buttons swap let me know!