Hello Friends and Happy Friday!! Today is going to be short and week. I've had my head in a Human Relations book since yesterday so a little break seems to be in order.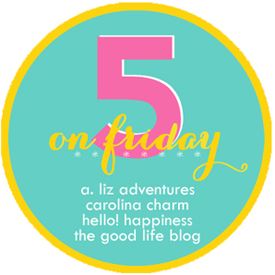 1. Monday it was rainy and about 65 degrees. Dad made homemade pancakes and lit the candles. I'm so ready for Fall. Today I had to bust out a sweater it's cold!
2. First off, dont mind my room. I'm still a kid when it comes to decorating it. This is what happens when he week finally comes that you have to step back in reality and put your "big girl pants" on
3. I took this out of our Human Relations book. We all seem to talk about how we check our phones every 5 seconds but then when we put them away while on vacation or something we feel good.
4. These are SO good. We bought them for the first time the other day. Personally I prefer soft cookies/brownie type stuff but I put them in the microwave for a few seconds and they were perfect!
5. This is kind of a throwback but we've been working hard this week for the annual birthday party. Every year we have a party for my grandmother. And every year her and her children come up with different poses. This year will be even bigger. We will also be celebrating my twin cousins 16th birthday and my aunts 60th.
Have a wonderful weekend friends! Also, I'd love to do some button swaps if anyone is interested!