Hey Sunday guys!! It's time to get social :)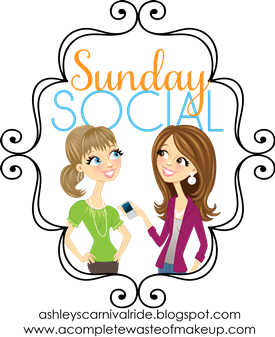 1. What is your favorite fall activity?
We've had a bunch over the years because they are mostly traditions but I'd say just having a fall day. Usually we'll go to breakfast at a place called Parker's Maple Barn, so good! Then we head up and hit the corn maze. This corn maze has mailboxes scatered around the maze. I think there's about 20. They give three answers to the question. If you guess wrong, you end up at a dead end. They also carve out the corn maze differently every year. 2013 is supposed to be a Salamander.
2. Do you follow a football team?
I do not. I'm not a sports fan. Although, sometimes but very rarely, I will sit to watch a Patriots game. I've also been to Patriots training camp
3. What is something fun about fall in your area?
We have alot of corn mazes and small activities since we live near the country and farms. Brian and his grandfather like to go to a fair called The Big E. It's in Massachusetts. I usually tag along
4. What are your favorite fall staple outfits?
5. What things are his looking forward to most about this coming fall season?
Lots! I just love fall together. Leaves, activities, warm outfits, fires in the fire place, it getting darker earlier.
6. What is your favorite fall holiday? Tradition?
Apple picking is our tradition. Among a few more as I mentioned above. Apple picking tops it all though. We've been doing it since my cousin and I were babies