Thank you, thank you, thank you, to Kristen for my first nomination for the Lebster Award!! Kristen has become one of my greatest friends through this blogging experience. So, go check out her blog if you havent already, seriously!!
Link back to the person who nominated you
Write 11 facts about yourself once nominated
Answer the 11 questions from the person who nominated you
Nominate 11 blogs with 200 or less followers
Create 11 Questions for those bloggers to answer
I'm totally obsessed with country music, especially Brad Paisley, Blake Shelton and Jana Kramer.

I love all things blue.

I'm a reality TV junky and proud of it!

I'm getting my Bachelor's in Psychologoy.

I'm the pickiest eater ever. My family gets SO annoyed.

My summers are spent at the lake jetskiing with the family

I had surgery on my left foot in 2009 and had to wear a boot for a while month, NOT fun. Not taking a shower for a week was pretty gross too :)

I'm not allergic to anything

I havent gotten the chicken pox even when my mom and our neighbor tried to rub me and my childhood friend's stomaches together when he had it...seriously mom?

I could eat chocolate all the time

Maine is my second home. If I had to move anywhere it would be there!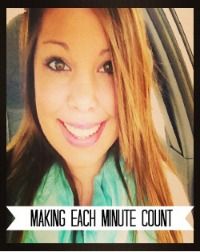 What is your favorite holiday? Christmas. Music, lights, cold air, spending time with family...cant get any better!!
Where are the majority of your clothes from? Kohls. Thank you coupons :)
Have you ever been on a cruise, if so, where to? I haven't but I'm dying to go. A bunch of us from the family were supposed to go in August but cancelled because of the money :(
Do you have tattoos? I dont and I never want any lol
Do you like red or white wine better? I'd say red. I love all the different flavors!
What's the last good book you read? Right now I'm reading Something Borrowed and it's great!
What is your dream car? Oh gosh, too many to choose from!
Favorite restaurant? Texas RoadHouse
Who is your favorite blogger? I cant just choose one! You're all great :)
How many kids do you want, if any? Probably two
Where is the one place you have always wanted to go? I'd love to go to Paris or Italy or somewhere like that.
Nominating these girls!:
Kayleigh
Raeven
Kym
Questions for my Nominees:
If you could have any job in the world, what would it be?

What's one memory from your childhood that you will never forget?

What was the best vacation you've ever had?

What has been your biggest struggle?

If you could only have one food for the rest ofyour life, what would it be?

If you're married, where did you go on your honeymood?

What's your favorite reality TV show?

Is there a moment in your life that you'd love to replay over and over?

Why did you start blogging?

What is one thing you really love doing?

What is your favorite time of year?